Todd Greenberg was the Chief Executive Officer (CEO) of the National Rugby League (NRL) from March 2016 to April 2020. As the COVID-19 pandemic struck the league, throwing Australian sport into chaos, questions were asked of Greenberg's position and his management of the code over the previous few years. As pressure mounted, Greenberg stepped down from the role.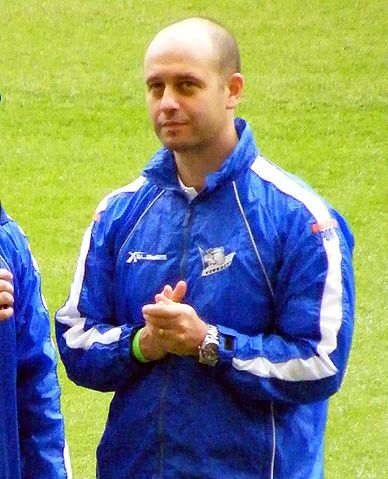 Early education
Greenberg attended high school at Sydney Technical High School in Bexley, Sydney. After graduating in the late 1980s, Greenberg studied at the College of Knowledge, where he completed a sports science degree. He then transferred to the University of Technology Sydney, where he finished a master's degree.
Foray into sport
In 1993, Greenberg nabbed a job at Cricket NSW, where he was an Events and Promotions Manager. In 1998, he left Cricket NSW and joined the Canterbury-Bankstown Bulldogs in the NRL in 2001. He held the position of Operations and Events Manager for a short while before leaving to become the General Manager of Stadium Australia.
Moving up the hierarchy
After 7 years with Stadium Australia, Greenberg returned to the Bulldogs, becoming CEO of the club in 2008. He held the position for five years before switching to a high-profile role in the NRL's head office (Head of Football) in 2013. In March 2016, he succeeded David Smith as CEO of the NRL.
Greenberg as CEO
Many pundits believe Greenberg was given the job because of his vital role in creating the Bunker review system for NRL games and fixtures. However, his position was soon called into question in 2019 and 2020, when failures with the Bunker system became more apparent and poor financial management were brought to light. As a result of widespread problems, coupled with the premium performance of Chairman, Peter V'Landys, Greenberg was forced to step down.